Experience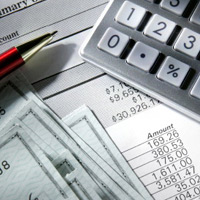 Dixon & Company is a team of professionals including bookkeepers, accountants and consultants providing traditional bookkeeping functions. The firm also has recognized expertise in tax and is experienced in a multitude of financial and managerial disciplines.
Our team's considerable skills include:
Technical experience with exposure to manufacturing firms, computer technology companies, service organizations, retail establishments and real estate development. Exposure to not-for-profit organizations and attention to their needs has resulted in our firm being able to provide a total service package at affordable prices. The firm has become very familiar with the regulations of a wide variety of funding sources.
Demonstrated knowledge of federal, state and financial reporting requirements. The firm creates and organizes its clients financial operations in order to facilitate all reporting requirements.
Demonstrated  ability to communicate with professionalism and flexibility. A priority of  our  firm is the development of good communication with the client in order to identify needs and provide effective services. Clients can have confidence in the firm's ability to provide representation and to work with other professionals on their behalf.
Significant computer and software experience. This experience, coupled with the technical knowledge, is an area in which Dixon & Company distinguishes itself. The firm organizes records, creates systems and procedures for staff, coordinates bookkeeping with reporting requirements and assists the work of other professionals hired by its clients.
Significant experience in training and coaching managers, staff and executive directors. In additional to our training courses, our  internship program for college aged students provides key skills in bookkeeping and financial management.
Dixon & Company has two additional divisions: Dixon Temporary Services and Dixon Training Institute
Dixon Temporary Services  Business Overview
At Dixon Temporary Services, we offer over 50 years of combined financial management and staffing experience plus a long-standing reputation of delivering service beyond expectations. Our "boutique" approach to staffing means that we offer you a more personalized and comprehensive approach to your staffing requirements.
Temporary Services Employment will be offered to high school graduates for a variety of temporary positions based on client needs.  Temporary employees are employees of Dixon & Company, Temporary Services Division.  Temporary employees must have a clean background check and pass the competency exam with a score of 80% or higher as required by the position.  Students with a score of 70% or better will be allowed to retake the test after 30 days. Each candidate must also have  basic skills:
Articulate
Groomed
Willingness to train
Punctuality
Temporary employees have the opportunity to gain experience""companies are all unique, so the temporary worker will be exposed to a plethora of different situations and office procedures. Temporary employees that meet technical or other requirements of the work are often selected for permanent positions. In this sense, it could be argued that it would be easier to find work as a temporary worker.  Temporary employees also have greater potential for flexible hours.
The major benefit to client companies working with Dixon Temporary Services is that we help you keep your productivity at a maximum and your staff at a minimum.  Companies that use our services are in need of short-term workers for a variety of reasons. Companies may contract with us to send temporary workers on assignments or for work that has a cyclical nature, requiring frequent adjustments to staffing levels.  Temporaries in highly technical and complex fields like bookkeeping can use a pool of skilled temporary workers that moves from company to company, as the need arises. This makes it is economically feasible for many small companies to share a workforce, rather that to have employees on the payroll in good times or bad, in peak season and out of season.
Dixon Training Institute  Business Overview
Customized, on-site training is a great way to bring your staff, board, volunteers, or executive team together for a customized learning experience. Dixon Training Institute (DTI) is a division of Dixon & Company that provides training within communities. We specialized in the designing courses tailored to specific audiences in the areas of financial management including bookkeeping careers (bookkeeping skills and preparation for professional certification); financial literacy for adults and young adults; basic accounting for non-financial managers; and financial management for business owners and managers for non-profit organizations.    Once Dixon Training Institute  assesses your training needs, we can arrange training at our location or a trainer can come to your agency (or a location of your choice), to deliver half-day, full-day, or multiple-day training sessions on a variety of topics.  Sessions are facilitated by our team of expert trainers who will work with you to develop training that is customized to meet your needs. Dixon Training Institute  also provides customized training and reference materials. By providing a professional learning experience for your staff or board, relationships can be strengthened while building skills and knowledge in an array of subjects.
Here are just some of the topics:
– Board Development and Governance
– Grant proposal writing
– Fundraising
– Financial Management and Accounting
– Human Resource and Staff Development
– Communications and Marketing
– Volunteer Training and Recruitment
Target Audience:
– Businesses including family businesses, small professional offices, beauty salons and barbers, and food services and restaurants
– Nonprofit organizations of any size with groups of four individuals or more
– Support staff including mid-level management, CEOs, or administrative
– Board Members
– Volunteers
The fee is determined by the session length, as well as the client agency's membership status with the Center.
Contact us for more information.