Philosophy
The philosopy of Dixon & Company is that transparency creates opportunity.   Simply stated, our approach to financial services  is to emphasize integrity, professionalism and communication.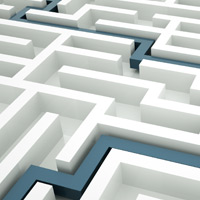 As a scope of service is developed with each client, Dixon & Company is dedicated to understanding the whole organization of each client, not just the pieces. One of the first objectives of Dixon & Company is to make sure that the financial records of each of its clients, without regard to profit motive, are properly documented, accurate and complete. After a review of current records, Dixon & Company develops a plan to bring all its clients, including not-for-profit clients, to the same level of professional financial management that is necessary for audit purposes. Our    firm  provides business technical support and a "sounding board" for ideas to solve financial management problems.
For most organizations, Dixon & Company can provide essential services whether the client needs 1) the most basic data entry bookkeeping services, 2)   augmentation of the work of client staff to improve operations and provide additional internal controls, 3) additional financial management staff, or 4) full charge financial management and chief financial officer services.
Dixon Temporary Services Division arranges temporary staff for businesses and organizations based on their immediate needs and manages staff for one fee.
Dixon Training Institute is the division that creates and delivers training  in bookkeeping, financial management as well as  financial administration. Students can range from recent graduates to experienced professionals.
Clients can trust Dixon & Company to have constant access to confidential and proprietary information even while providing necessary reports to others. Dixon & Company has a reputation for integrity, reliability and the ability to maintain confidentiality.
From the beginning of each relationship, a principal of Dixon & Company, is assigned to each client and is responsible for identifying key ways to maintain a high degree of reliability and confidentiality, and managing the staff support, quality assessment, and internal control. While meeting these goals, we provide:
Close personal attention to client needs. If necessary on a daily, weekly or monthly basis, our professionals work with you to focus on identified concerns and resolve outstanding issues. Our most satisfying endorsement comes from our ability to retain clients who refer new clients to us.
Support for staff with financial management and analytical work. Whether you have financial staff or not, our firm works with you to create workable systems for payroll, cash flow management, investments and account reconciliations.
Understandable and accurate records for year round use as well as audit and financial reporting needs. Using computerized systems, we create records for your use now or in the future. In fact, with the records prepared by our firm, audits are completed more efficiently, usually within three months of the yearend closing date. Financials are released for tax preparation usually within the first month of the new year. The bottom line is that using our bookkeeping services can successfully lower your costs for financial staff, recordkeeping, reporting, annual audits and tax preparation.
Protection for your data. Dixon & Company invests in technology and continually upgrades its equipment and software.   Our server is firewall protected and all data is backed up via tape daily. Tapes are stored off-site weekly