Benefits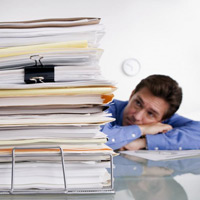 There are several major benefits from engaging Dixon & Company to handle the generally time consuming, sometimes complex work of maintaining financial records.
No hardware or software to purchase
No staff to engage or train
No extra pay for long hours
Off site backup   of financial data
Independent third party bookkeeping strengths internal controls
Bookkeeper, Accountant and Chief Financial Officer (CFO) for one price!
Dixon & Company tailors a service package that quickly and efficiently meets its clients needs. Packages can range from the most basic data entry bookkeeping services to supplementing the work of existing staff to providing full charge financial management and chief financial officer services as a business expands. Simply stated, our approach to customer service is to emphasize communication.
By focusing on actively improving its clients' financial operations, Dixon & Company can also save the client the time and expense of finding just the right financial manager to employ full time, even through staff changes or reorganizations. The firm has also spearheaded the resolution of financial management related problems, quickly, reliably and accurately.
Using recent technological advances and information management tools, Dixon & Company is well positioned to provide businesses in any location with the most innovative approaches to financial record keeping.